2021 Board of Directors Nominees
As a CFPC member, you are invited to vote in the 2021 election of your Board Directors. This year you will vote for two new Directors-at-Large from among six nominees. You will also be asked to confirm the President-Elect nominee, the Secretary-Treasurer nominee, and an additional term for one current Director-at-Large. Electronic voting for 2021 opens October 20th and closes November 3rd.

Your Board of Directors, Nominating Committee, and Governance Advisory Committee work hard on your behalf to ensure the CFPC is well governed. They take seriously the responsibility of monitoring how the Board is functioning, complying with regulations, and listening to CFPC members. They use a competency matrix and recognize the importance of balancing continuity and renewal.

The priority recruitment attributes were highlighted in the call for applications. After a thorough review of the applications and subsequent interviews, the Nominating Committee unanimously recommended and the Board unanimously approved the following six nominees for the two Director-at-Large vacancies based on their alignment with the competency matrix and priority attributes and their potential to make positive contributions to the governance of the CFPC.

Based on members' feedback, the election can include the opportunity to propose one or more nominee(s) per vacancy and it continues to be held electronically so everyone can participate. Also, the election process continues to permit members to review the nominations and, if dissatisfied, nominate someone else within the specified timeline.

In addition to the published information, the six new nominees each have a two-minute self-introduction video.

Electronic voting will be open from October 20th to November 3rd. Your personalized link to vote will be emailed to you on October 20th.

The results and your 2021–2022 Board of Directors will be announced at the virtual Annual Meeting of Members on November 11, 2021, as part of Family Medicine Forum.
Introducing the Board nominees for 2021–2022
The following are the nominees for the two vacant Director-at-Large positions (for three-year terms from November 11, 2021, to the time of the Annual Meeting of Members in 2024) listed in alphabetical order. The two individuals receiving the most votes will be elected. Click on each name for more information:
The nominee for one Director-at-Large position is a current Director-at-Large:
The nominees for the Officer and Director positions (for one-year terms from November 11, 2021, to November 10, 2022) are as follows. Please click on each name for more information:
The remaining Officer and Director positions are acclaimed (for one-year terms from November 11, 2021, to November 10, 2022). Please click on each name for more information:
The following Board Directors will continue their terms. Please click on each name for more information:
---
Christie Newton, MD, CCFP, FCFP
Port Moody, British Columbia
Current Secretary-Treasurer
Nominee for 2021–2022 Director holding the office of President-Elect
Dr. Christie Newton was appointed by the Board in February 2018 to fill the unexpired term of a Director-at-Large who resigned due to unanticipated personal reasons. In 2019 she was elected by CFPC members to serve a three-year Director-at-Large term, and in 2020 she was elected to serve as Secretary-Treasurer. The Board has benefited greatly from the continuity, wise council, and knowledge offered by Dr. Newton. She was able to contribute to Board deliberations immediately due to her past and current participation with the CFPC, including in the areas of academic family medicine, continuing professional development, and Chapter involvement.
Dr. Newton is a very engaged Board Director—responsive, knowledgeable, and respectful. She is passionate about family medicine and is an inspirational female leader in family medicine. Her nomination reflects the CFPC's commitment to our core business of setting educational standards and supporting members across the continuum of education and practice needs.
Read more about Dr. Newton
.
---
Michael Green, MD, MPH, CCFP, FCFP, FCAHS
Kingston, Ontario
Currently appointed Director-at-Large from June 1 to November 11, 2021, to fill an unexpired term
Nominee for 2021–2022 Director holding the office of Secretary-Treasurer
Dr. Michael Green is being nominated as Secretary-Treasurer for his broad clinical experience (which includes being an ally to Indigenous peoples and a proponent of Indigenous health, working in public health, and practising in resource-constrained environments), his academic leadership, and his expertise in family medicine, policy, and health systems research (with an emphasis on primary care, quality of care, health equity, and Indigenous health). His nomination also reflects his knowledge of the CFPC's core areas of training standards/education and the Patient's Medical Home as well as his deep understanding of the potential and limitations of big data at a time when our organization is poised to engage further in this area.
View a short introductory video from Dr. Green
.
See Dr. Green's CV
.
---
Carrie Bernard, MD, MPH, CCFP, FCFP
Brampton, Ontario
Current Director-at-Large
Nominee for 2021–2024 Director

Dr. Carrie Bernard was elected in 2018 for a three-year Director-at-Large term. She is nominated for a second three-year term.

Dr. Bernard has a number of skills that address priorities for our skills-based Board, including practising comprehensive family medicine, teaching, and engaging in patient and health care advocacy as well as having experience in systems thinking, risk management, ethics, stakeholder engagement, and strategic planning.

With a genuine passion for the CFPC's work, Dr. Bernard is dedicated to meeting the needs of its members and thus serving all patients in Canada. She has shown her commitment to her role on the Board and works to understand all our areas of activity. Her interest in governance and her attention to detail are helpful to the collective Board. She contributes thoughtfully and meaningfully and often provides different and important perspectives based on her experience with academic initiatives, curriculum and remediation initiatives, activities abroad, and the provision of comprehensive care. She is committed to social justice, and the ethics expertise she brings to all discussions—in particular those related to Indigenous health, anti-racism, equity, diversity, and inclusion—is highly valued.

Read more about Dr. Bernard.

---
Below is information about the six nominees for two Director-at-Large positions, presented in alphabetical order. Members will vote for two of these individuals. The two individuals with the most votes will be elected.
Alykhan Abdulla, MD, LMCC, CCFP, Dip Sport Med (CASEM), FCFP, CTM (ISTM), CCPE, MPLc, ICD.D
Manotick, Ontario
Nominee for 2021–2024 Director-at-Large
---
Magaly Brodeur, MA, PhD, MD, CCFP
Sherbrooke, Quebec
Nominee for 2021–2024 Director-at-Large
---
Amanda Condon, MD, CCFP, FCFP
Winnipeg, Manitoba
Nominee for 2021–2024 Director-at-Large
---
Peter Hutten-Czapski, MD, CCFP, FCFP
Haileybury, Ontario
Nominee for 2021–2024 Director-at-Large
---
Olushola Keripe, MD, MRCS, MRCGP, CCFP
Rothesay, New Brunswick
Nominee for 2021–2024 Director-at-Large
---
Trina Stewart, MD, CCFP, FCFP
Summerside, Prince Edward Island
Nominee for 2021–2024 Director-at-Large
---
Alykhan Abdulla
Rationale:
Following the Nominating Committee's thorough application and interview process, the Board of Directors would like to put forward Dr. Alykhan Abdulla of Manotick, Ontario, as a nominee for the available CFPC Board position based on their:
Multiple board, committee, and leadership experiences, including as past Chair of the Section on General and Family Practice, Ontario Medical Association

Financial literacy and experience running multiple businesses

Perspective working with a multidisciplinary group providing community-based care with house calls to a diverse population; experience focusing on a specific domain of care including providing consults as community need arises

Involvement in teaching and mentorship

Meeting one recruitment priority: Self-identifies as a member of a racialized community (born in Africa)
How they will resonate with members from across our country and at all stages of practice
What they will bring to the CFPC Board of Directors
i. "I have a strong ongoing relationship with my mentees at all levels of medical training from pre-medicine/undergraduate, in medical school, early in practice and more experienced. They can be found in almost every province.
ii. I have worked in medical politics for over 10 years and have strong connections to leaders at all levels throughout Canada.
iii. I am a good listener and a true friend.

i. Authenticity
ii. Experience and education
iii. Forward thinking leadership"
—Alykhan Abdulla
Dr. Abdulla's declaration of any potential, perceived, or real conflicts of interest, if elected as a CFPC Board Director, and the proposed mitigation strategy:
"OMA/SGFP [Ontario Medical Association/Section on General and Family Practice] Past Chair May 2021 to May 2022—I will declare this when appropriate."
—Alykhan Abdulla
---
Magaly Brodeur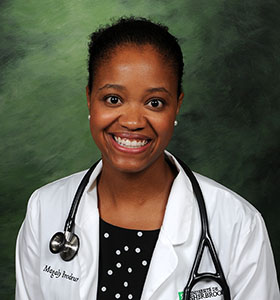 Rationale:
Following the Nominating Committee's thorough application and interview process, the Board of Directors would like to put forward Dr. Magaly Brodeur of Sherbrooke, Quebec, as a nominee for the available CFPC Board position based on their:
Diverse academic experiences (including a BA in economics, a master's degree in political sciences, and a PhD in applied human sciences, public health, and public policy)
Being in their first year of community-based practice
Research focus and accomplishments
Energy, exciting potential
Meeting two recruitment priorities: Self-identifies as a member of a racialized community (Black) and practises in Quebec
How they will resonate with members from across our country and at all stages of practice
What they will bring to the CFPC Board of Directors
"I firmly believe in the importance of diversity and inclusion. I believe that CFPC members from across the country also value them greatly. As a woman belonging to the Black community and an early-career physician, I would contribute to the diversity of the CFPC Board of Directors and provide advanced expertise in many areas that have been identified as priorities by the CFPC.

I have extensive experience in the public and private sectors, as well as a unique multidisciplinary background (economics, policy, public health, public administration, etc.). I am confident that I could add considerable value to the CFPC Board of Directors, make a significant contribution to improving the health of Canadians and effectively represent the members of the CFPC."
—Magaly Brodeur

Dr. Brodeur's declaration of any potential, perceived, or real conflicts of interest, if elected as a CFPC Board Director, and the proposed mitigation strategy:
"No conflicts of interest to declare."
—Magaly Brodeur
---
Amanda Condon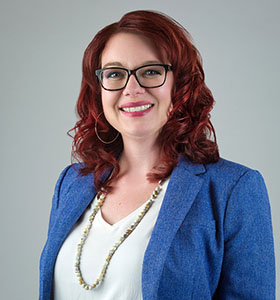 Rationale:
Following the Nominating Committee's thorough application and interview process, the Board of Directors would like to put forward Dr. Amanda Condon, of Winnipeg, Manitoba, as a nominee for the available CFPC Board position based on their:
Perspective doing comprehensive care, community-based, interprofessional practice
Strong university involvement with a commitment to wellness and equity, diversity, and inclusivity as a leader, educator, and teacher
Strong knowledge of the CFPC's core functions and the Patient's Medical Home
Relevant work/research on bias in resident selection and the community-based care of homebound patients
Being from Manitoba (not currently covered geographically by Board members)
How they will resonate with members from across our country and at all stages of practice

What they will bring to the CFPC Board of Directors
"An energetic, comprehensive family physician from Winnipeg, with a fierce commitment to family medicine education and practice. I champion the Quadruple Aim, joy in work and interprofessional collaboration as foundational to excellence in primary care delivery.

Positive energy, challenging and exciting ideas, a focus on improvement and commitment to excellence in community oriented and responsive, patient-centred primary care."
—Amanda Condon
Dr. Condon's declaration of any potential, perceived, or real conflicts of interest, if elected as a CFPC Board Director, and the proposed mitigation strategy:
"I have no conflicts of interest to declare."
—Amanda Condon
---
Peter Hutten-Czapski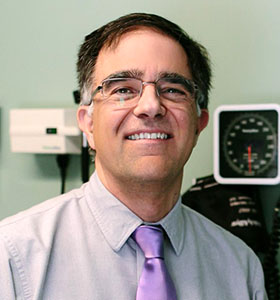 Rationale:
Following the Nominating Committee's thorough application and interview process, the Board of Directors would like to put forward Dr. Peter Hutten-Czapski of Haileybury, Ontario, as a nominee for the available CFPC Board position based on their:
Inclusion on the ballot in 2020 and eagerness to try again
Perspective doing solo, comprehensive care in rural and remote settings
Depth of experience as clinician and a leader
Rural advocacy
Strengths in governance, financial literacy, and leadership experiences (e.g., Ontario College of Family Physicians Board and Finance Committee, Society of Rural Physicians of Canada past president, Ontario Medical Association Section of Rural Practice chair, Northern Ontario School of Medicine [NOSM] Board member, program director for Obstetrical Surgical Skills Program at NOSM)
Fluency in French
Dr. Hutten-Czapski's responses to:
How they will resonate with members from across our country and at all stages of practice
What they will bring to the CFPC Board of Directors
"I am a fervent believer in family medicine, both in the diverse individual exemplars and the Patient's Medical Home, but also collectively as a fulfillment of societal needs. Core values of fairness and community needs, joined with an interest in health policy and governance, a perspective from both academic and rural aspects of family medicine, and a willingness to engage, will help me advance the interests of Canadian family medicine and the CFPC."
—Peter Hutten-Czapski
Dr. Hutten-Czapski's declaration of any potential, perceived, or real conflicts of interest, if elected as a CFPC Board Director, and the proposed mitigation strategy:
"None."
—Peter Hutten-Czapski
---
Olushola Keripe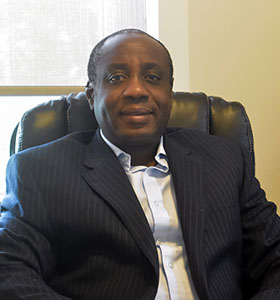 Rationale:
Following the Nominating Committee's thorough application and interview process, the Board of Directors would like to put forward Dr. Olushola Keripe, of Rothesay, New Brunswick, as a nominee for the available CFPC Board position based on their:
Perspective doing solo, comprehensive care with additional responsibility for in-patient care as part of a hospitalist program currently in New Brunswick and having run a group practice in the United Kingdom previously
Addiction clinic once a week with other specialists and addictions service providers
Involvement in training medical students and residents from Dalhousie University and clerks from Memorial University of Newfoundland; highly respected in these roles and goes out of their way to support learners
Interest in using their voice in relation to equity, diversity, and inclusivity
Board and financial literacy experience primarily on non-profit charity board
Meeting two recruitment priorities: Self-identifies as a member of a racialized community (Black) and practises in Atlantic Canada (New Brunswick)
How they will resonate with members from across our country and at all stages of practice
What they will bring to the CFPC Board of Directors
"My career so far has involved working in a group practice, solo practice, and hospital setting. I have worked in both suburban and city practices. I see myself as being about halfway through my career and feel able to relate confidently and understand my senior colleagues, whilst being able to relate to my junior colleagues.

As an ethnic minority I bring along a perspective of practice and physician experience that is unique. I have 3 years experience as a board member. My involvement in training residents and clerks both in the United Kingdom and Canada provides unique perspective with regards to curriculum development."
—Olushola Keripe

Dr. Keripe's declaration of any potential, perceived, or real conflicts of interest, if elected as a CFPC Board Director, and the proposed mitigation strategy:
"I have no conflict of interest."
— Olushola Keripe
---
Trina Stewart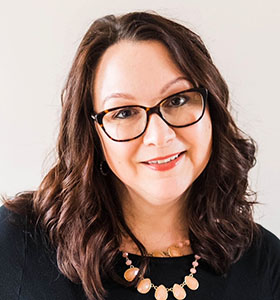 Rationale:
Following the Nominating Committee's thorough application and interview process, the Board of Directors would like to put forward Dr. Trina Stewart of Summerside, Prince Edward Island, as a nominee for the available CFPC Board position based on their:
Inclusion on the ballot in 2020 and eagerness to try again
Perspective doing comprehensive, community-based, and fee-for-service care, focusing a day a week on dermatology including referrals from and consults with their family physician colleagues
Entrepreneurial approach
Board and leadership experience and education—completing term as President of the Medical Society of Prince Edward Island in December 2021
CFPC and PEI Chapter involvement
Experience as PEI-site Family Medicine Residency Program Curricular Coordinator for Dalhousie University, teacher, and preceptor
Being known for their passion for family medicine
Meeting one recruitment priority: practising in Atlantic Canada (PEI)
How they will resonate with members from across our country and at all stages of practice
What they will bring to the CFPC Board of Directors
"I think I will resonate with family doctors at all stages of practice as I work side by side daily with such a group. I am fortunate to have regular contact and discussions with learners at all levels. I regularly precept and teach family medicine residents. We get to know each other quite well by the end of the program. Those residents evolve into early career physicians who often come to me with practise/patient questions and it is a pleasure to mentor them. We also have a number of early career physicians in Summerside that have come from other areas and we all work quite closely together as we are a small group. We also have mid and late career physicians and I'm pleased to have a good relationship with everyone. I think I will also appeal to females and working moms as I have managed to successfully maintain my clinical and other work while raising 2 children. Other factors that may draw members to me is my experience with a special interest in dermatology practice, my teaching and curriculum experience, my leadership training and admin work, and my private business experience. I really feel it is the diversity of my work and the passion I've had for the work that will resonate with members.

I will bring a fresh perspective, passion, new ideas, old ideas and experience, and the motivation to help move the CFPC into the future. I am a kind and compassionate soul who loves what I do and the profession that I am a part of. I want to see learners matching 100% of family practice seats across the country and existing family doctors feeling balanced and fulfilled in their work. I am a hard worker and will be an active participant in board activities and will strive to do what is asked of me. I am punctual, organized, and dependable. I will do whatever I can to see our profession thrive and sustain itself, in whatever form that needs to take, because I really believe family medicine is the glue that holds our health care system together. Unfortunately, society seemed to lose sight of that for a time. Many other components are necessary but family doctors are central to keeping patients healthy and away from overuse of other services in the healthcare system. I am ready to participate in discussions at every level whether it be undergrad and postgrad curriculum—what, how, and how long it needs to be to develop competence, restructuring of family medicine/primary care, addressing relationships with specialties, stakeholders, government, etc. I am ready and feel appropriately credentialled to delve into these important conversations."
—Trina Stewart

Dr. Stewart's declaration of any potential, perceived, or real conflicts of interest, if elected as a CFPC Board Director, and the proposed mitigation strategy:
"I do not believe I have any real or perceived conflicts of interest nor does my family. I have reflected on my board and committee work and do not feel that anything I am actively involved with or that of the past has potential for conflict at the CFPC board level. I do not have any commercial or pharmaceutical affiliations."
—Trina Stewart