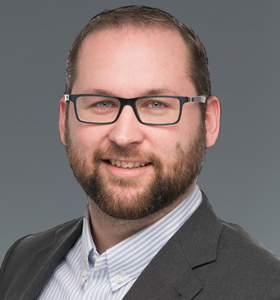 Dr. Brady Bouchard
MBBS, CCFP
President
North Battleford, Saskatchewan
Dr. Brady Bouchard received his medical degree from the University of Queensland in Brisbane, Australia. Having grown up in Saskatchewan, Dr. Bouchard returned to Canada in 2013 to complete his family medicine residency in North Battleford, Saskatchewan. He received his Certification in the College of Family Physicians of Canada (CCFP) in 2015.

Dr. Bouchard has practised as a rural family physician in remote First Nations communities throughout British Columbia and Saskatchewan, and is now in full-time practice with a focus on addiction medicine, hospitalist care, and emergency medicine in North Battleford, SK. During his first five years in practice, he represented new-in-practice family physicians on various committees including the CFPC's National Committee on Continuing Professional Development and the First Five Years in Family Practice. He also chaired the Saskatchewan College of Family Physicians' First Five Years in Family Practice Committee.
Occupying numerous clinical leadership roles, Dr. Bouchard is the Northwest Area Family Medicine Department Lead and the Pandemic Site Lead for the Saskatchewan Health Authority. He fulfils various teaching roles including clinical supervisor and adviser with the University of Saskatchewan Family Medicine Residency program.
Dr. Bouchard served as a Director-at-Large on the CFPC Board of Directors from 2017 to 2019, followed by a term as Secretary-Treasurer from 2019 to 2020 and President-Elect from 2020 to 2021.
[email protected]