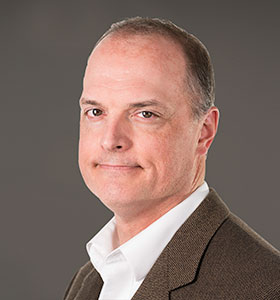 Dr. Paul Sawchuk
MD, MBA, CCFP, FCFP
Past President
Winnipeg, Manitoba
After receiving his medical degree from the University of Manitoba (U of M) and completing his residency in family medicine, Dr. Paul Sawchuk obtained his Certification in the College of Family Physicians of Canada (CCFP) in 1994. He became a Fellow of the College in 2005 and earned a Master of Business Administration degree from U of M in 2007.
With an interest in serving Indigenous communities, Dr. Sawchuk moved to Bella Bella, British Columbia, in 1994. He began practising family medicine with the Bella Bella Medical Clinic while simultaneously serving as medical director and a board member of R.W. Large Memorial Hospital. In 2000 he moved to Winnipeg, Manitoba, and began practising comprehensive community care as medical director and a board member of Mount Carmel Clinic. He moved his practice to ACCESS River East, which is part of the Winnipeg Regional Health Authority, in 2006, and he is now co-site medical lead. From 2007 to 2013 Dr. Sawchuk served as Chief Medical Officer at Concordia Hospital and he continues to work as an attending physician there. He also serves as co-site medical lead at another ACCESS centre and is medical director of two personal care homes.
For 13 years Dr. Sawchuk was a lecturer with the Department of Family Medicine at the University of Manitoba, and in 2014 he became an assistant professor.
Dr. Sawchuk has been actively involved with the CFPC. From 2009 to 2015 he participated on the Advisory Committee on Family Practice, from 2013 to 2018 he was a member of the Patient's Medical Home Steering Committee, and currently he is a member of the Finance and Audit Committee for the CFPC and the Foundation for Advancing Family Medicine. He was President of the Manitoba College of Family Physicians from 2013 to 2014. Dr. Sawchuk served on the CFPC Board as a representative of the Manitoba Chapter from 2012 to 2014, followed by a term as Director-at-Large from 2015 to 2016, Secretary-Treasurer from 2016 to 2017, and President-Elect from 2017 to 2018, and President from 2018 to 2019.

[email protected]