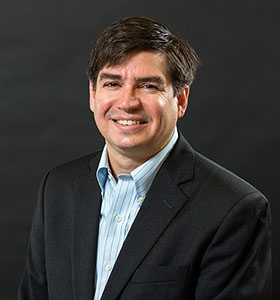 Dr. Michael Green
MD, MPH, CCFP, FCFP, FCAHS
President-Elect
Kingston, Ontario
Dr. Michael Green completed his medical degree at the University of British Columbia and his residency training in family medicine at Memorial University of Newfoundland. In 1995 he received his Certification in the College of Family Physicians of Canada (CCFP) and Fellowship (FCFP) in 2011.

After eight years of practice in Moose Factory, Ontario, Dr. Green completed his master of public health with a focus on health policy and management at the Johns Hopkins Bloomberg School of Public Health.

In 2003 Dr. Green began practising in Kingston, Ontario, at the Queen's Family Health Team. With an interest in Indigenous health and public health, he also served as a medical officer with Indigenous Services Canada's First Nations and Inuit Health Branch from 2003 to 2014.

Currently, Dr. Green is a professor in the Departments of Family Medicine and Public Health Sciences at Queen's University. In 2017 he was appointed the Brian Hennen Chair and Head of the Department of Family Medicine. He has served on many professional and government committees, including the Ontario Expert Panel on Wait Times in Primary Care, the Advisory Committee for Ontario's Immunization System Review, and the provincial Primary Care Advisory Committee on COVID-19.

With the College of Family Physicians of Canada, Dr. Green has been a member of the Indigenous Health Committee and the Patient's Medical Home Steering Committee. In 2018 he was elected a Fellow of the Canadian Academy of Health Sciences.

Dr. Green has a passion for research and is a senior adjunct scientist at the ICES. His research covers a broad range of health and policy areas including primary care, quality of care, health equity, and Indigenous health.