CFPC Annual Report 2020–2021

CFPC Annual Report June 1, 2020–May 31, 2021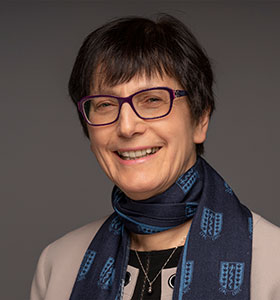 Dear members,

Over the past year we have been in awe of your dedication, strength, and ingenuity as we all adapted to dynamic and difficult circumstances related to the pandemic. We want to start this annual report by thanking you for the work you do every day amid these challenges to deliver compassionate patient care; teach learners in new ways; provide leadership in your clinics, hospitals, and communities; and contribute to innovative research that drives family medicine forward.

COVID-19 also created unique challenges for the CFPC. With your collaboration and support, we made several important adjustments. The College changed gears to deliver Family Medicine Forum in an entirely virtual format for the first time and our Chapters did the same with their annual conferences. And, just as you adapted your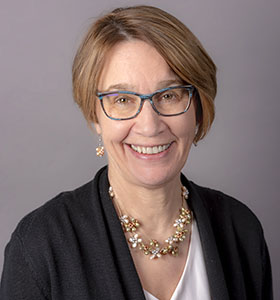 practices, we changed the administration and delivery of our examinations, implemented virtual approaches for conducting residency program accreditation reviews, developed and delivered high-quality continuing professional development programming virtually, and met online with the many members who generously give their time to support CFPC initiatives. We are deeply grateful to those members who serve on the

CFPC Board of Directors

and chair our

sections, member interest groups, and committees

, and we look forward to when we can meet again in person.

Keeping connected virtually has become a theme of our professional and personal lives. In this vein, we are producing our annual report as a web page for the first time instead of as a booklet. We are proud to share these highlights from the work the College has done nationally and that our Chapters have done in every province to enhance how we support and listen to members; to provide new tools and learning opportunities; to address systemic racism in health care; and to advocate on your behalf on important issues that affect family medicine and your practices.

Francine Lemire, MD CM, CCFP, FCFP, CAE, ICD.D
CEO and Executive Director

Catherine Cervin, MD, CCFP, FCFP, MAEd
President



Read our acknowledgement of chairs who recently completed their terms.
Key actions and accomplishments

Enter Content Here
Financial summary



Revenues 2020–2021
$48,805,509

---

64.25%

Member core and enhanced programs



20.60%

Programs not supported by member fees (Self Learning Program, Family Medicine Forum, Non-Member Mainpro+ Participants)



15.15%

Certification and assessment



Expenses 2020–2021
$40,600,415

---

64.28%

Member core and enhanced programs



20.68%

Certification and assessment



15.04%

Programs not supported by member fees (Self Learning Program, Family Medicine Forum, Non-Member Mainpro+ Participants)