Outcomes of Training Project (OTP) Communications Toolkit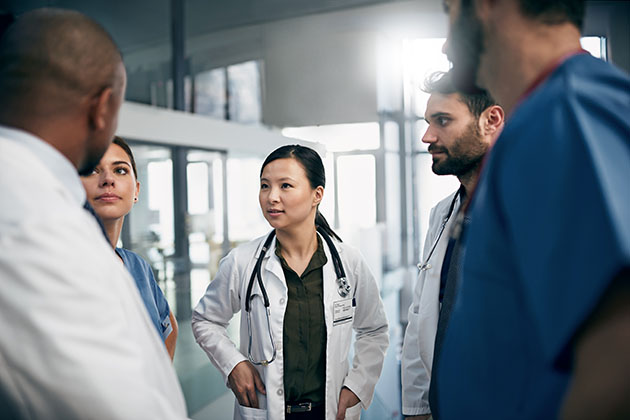 Family physicians are the backbone of the health care system and leaders in comprehensive primary care. To help address the crisis in family medicine and create a sustainable profession, the health care system requires more comprehensive care physicians with optimized skills and knowledge. This will help them thrive in interprofessional teams and as part of the Patient's Medical Home (PMH) vision.

To get there, we will need a different approach to education and training for family physicians. This will require a renewed residency curriculum for family doctors. Now in phase two, the College of Family Physicians of Canada (CFPC) Outcomes of Training Project (OTP), aims to address this by:


Focusing on education reform to strengthen the comprehensiveness of residency training. This will allow family medicine graduates to be better prepared to meet the needs of all patients in Canada.
Preparing family physicians to work in interprofessional teams and integrated systems of care.
Changing the practice environment to support comprehensive practice.
This communications toolkit will help you share relevant information about the OTP, its importance, and how it will benefit family physicians, learners, and patients.

The following initiatives explain why the OTP was created and how it will support transformative change in training, education, and our health care system.

Benefits and Outcomes

If we make the recommended changes to both core and enhanced skills training, the anticipated benefits are as follows.


For learners, teachers, and graduates (early career family physicians)

Improved interest in comprehensive family medicine as a career choice
Improved preparedness and confidence in working within a full scope of practice
Increased opportunities to work in team-based, comprehensive care models
Increased growth in skill sets to work with underserved communities
Increased professional well-being and satisfaction

For residency program leaders and university leaders

Increased ability to achieve the goals of training for comprehensiveness and preparedness
Increased educational capacity (time) to make educational changes
Improved ability to meet social accountability goals
Enhanced well-being for learners

For policy makers and patients

Increased capacity for primary care providers, including family physicians, to manage more, complex health issues
Improved family physician mobility and adaptability, keeping with national licensure
Increased profession sustainability
Improved integration of health equity, diversity, inclusion, and accessibility
Improved access to comprehensive care and better patient experience
Key Messages and FAQs

These key messages highlight the value of family medicine and the OTP. We focus on what it means to be a family doctor including the education and training required to meet patients' changing needs and the positive impact it has on family medicine and patient care.



Download Today








Presentation Template

We've developed an easy-to-use presentation that details what the OTP is, why it's important, and why investing and focusing on education is needed now.



Download today









This progress report gives an overview of phases one and two of the OTP and offers details about next steps.



Download Today