Join the Section of Researchers' celebration at FMF
2020-10-01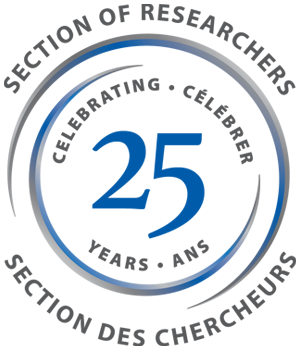 The Section of Researchers (SOR) was founded in 1995 and has since grown to about 2,000 members, who are clinicians and researchers. The SOR aspires to improve the health of the people of Canada through research and quality improvement.
Join us at the virtual Family Medicine Forum as we celebrate our 25th anniversary and the great strides we have made in family medicine research. Enjoy virtual networking,, the awards presentation, and other highlights of the celebration during a virtual SOR event on Wednesday, November 4, 2020.
Stay tuned for more information. In the meantime, follow us on Twitter (@Research_CFPC), bookmark our webpage, or send us an email at [email protected].