October 2020: Chapter News
2020-10-01
Alberta College of Family Physicians (ACFP)


The first-ever Clinical Connections Conference was designed with primary care teams in mind. From October 2020 to May 2021, this webinar series will bring together family physicians, specialists, pharmacists, nurses, nurse practitioners, and other providers to learn about, discuss, and share new practical clinical tools, resources, and initiatives in Alberta.
Join us for all sessions, or just the ones that speak to you! Registration is now open—for details go to https://web.cvent.com/event/a7c903d4-bc40-4a7b-b032-6cf18ee8966d/.
Save the Date: The ACFP's Family Medicine Summit goes virtual!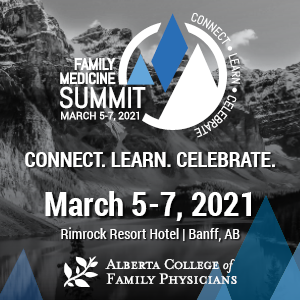 Mark your calendar! The ACFP's Annual Family Medicine Summit is going virtual March 5–7, 2021. We look forward to providing you the practical continuing medical education you have grown to love and expect from us, in a new accessible format!
Stay tuned as we launch registration later this fall!
A New Beat for the ACFP: The Heart of Family Medicine Podcast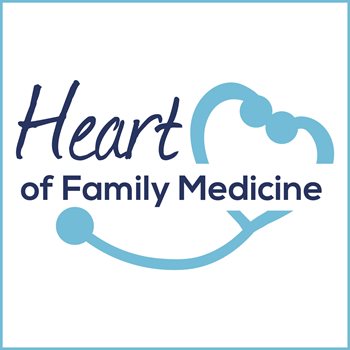 The ACFP is proud to announce the official launch of the podcast series "The Heart of Family Medicine." The purpose of this podcast series is to tell the stories that demonstrate the unique and trusted relationships that Albertans have with their family physician. Listen to Dr. Bonnie Larson, Dr. Jessica Kirkwood, and Dr. Dinesh Witharana with our inaugural release! You'll find the podcasts at https://abfamdocs.libsyn.com/.
2020 ACFP Award Recipients


It's time to celebrate the incredible physicians, students, and residents who demonstrate what "Excellence in Family Practice" truly means. Check out the 2020 Award recipients and consider nominating a peer today!
---
British Columbia College of Family Physicians
Resources: Caring for priority populations throughout the pandemic
We have an opportunity for family physicians to hold anticipatory discussions with patients to help them maintain health, stay mentally resilient, and manage chronic conditions throughout the coming months of the pandemic.
The Care During COVID-19 one-pagers provide guidance, reminders, and links to trusted resources relevant to caring for priority populations.
The BCCFP continues to provide a regularly updated COVID-19 resource directory.
---
Quebec College of Family Physicians (QCFP)
Choose your personalized mentorship experience!
This pandemic year has been a transition period for many, which is why the Chapter and its mentorship program have been adapting to a large number of emerging needs. You can now use the new formula to become a mentor or a mentee, depending on what best meets your expectations.
In the news
Journalist Isabelle Légaré dedicated her recent editorial to Dr. Samuel Blain, winner of our Award of Excellence for his contribution to community living. Her article was published in two regional weekly newspapers, Le Nouvelliste from Trois-Rivières and Le Soleil in Québec. The article Le bon docteur is truly inspirational!
Our distinguished winner of the Family Physician of the Year award, Dr. Pierre-Paul Tellier, was interviewed this summer by Claudine Hébert, journalist with the monthly publication Le Médecin du Québec. MERCI DR T!, is a must read!