This month in Canadian Family Physician
2020-09-21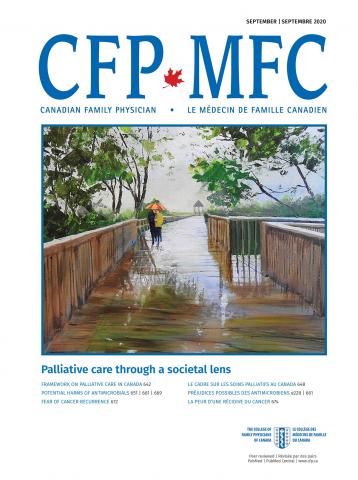 September's issue of the journal features articles about the harms caused by antimicrobials, fostering democratic engagement to improve the social determinants of health, and whether palliative care in Canada needs to broaden its lens. Dr. Nicholas Pimlott's editorial celebrates the recent increase of our impact factor to 3.112.
The final episode in the CFP podcast's partnership with the Besrour Centre is now available—Dr. Christine Gibson interviews two physicians from Tunisia. You can find the podcasts on Apple Podcasts and Spotify.
Don't forget to check out the latest CFP blogs for the latest thoughts on practising during the COVID-19 pandemic. If you have one you want to contribute, read our guidelines for blog contributions.