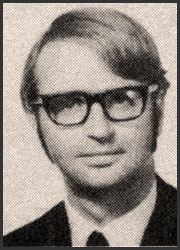 Dr. Irving Vinger
MD, CCFP, LM
Delray Beach, Florida

Dr. Irving Vinger believes that family physicians play a critical role in the community. "Having a small practice and teaching are not enough. We need to be involved in other ways." For Dr. Vinger this has included being a school board trustee and advocating for a single-payer system in Florida.
Dr. Vinger grew up in Montreal, Quebec, and graduated from McGill's medical school in 1966. After a one-year internship at the Jewish General Hospital he wanted more training. He jumped at the opportunity to join a new two-year family medicine residency program at McMaster University.
"In the '60s, coming out of McGill you were either on the path to be a researcher or a specialist," said Dr. Vinger. "I could not see myself with such a narrow focus."
Family medicine and McMaster proved to be good choices. "McMaster gave me a holistic view of my role as a family doctor and teacher. I get great satisfaction problem solving with residents and trainees. To understand the history of an illness or issue facing a patient, we need to ask questions, listen critically, problem solve. We also need to be advocates for our patients."
Dr. Vinger spent the first six years of his career in London, Ontario, joining Dr. Ian McWhinney in the newly established family medicine department at the University of Western Ontario (now Western University). He and his family enjoyed life in London; he became a school board trustee after he noticed the school was sending a number of young children in his practice to him for behavioural issues. He realized these kids were being affected by issues within their families or the community, and he believed firmly the school should be supporting and not sidelining them. His advocacy on behalf of his young patients led to him being asked to run for the school board position.
In 1976 he was invited to join the University of Miami family medicine faculty, which marked the start of a rewarding career in Florida. The faculty opened a number of family practice teaching centres in Miami. He served as a full-time tenured associate professor at the university and was chair of the ombudsman council for Dade and Monroe Counties, overseeing nursing and long-term care facilities.
"Family medicine in the U.S. is different than in Canada. It is really an illness-focused adult patient practice," said Dr. Vinger. "Opening a number of family-focused practices in Miami and providing care to people without health insurance [are things] I'm very proud of."
To address challenges related to health insurance, he and his colleagues advocated for a statewide, single-payer system. Starting in 1989 they worked with Democratic leadership in the state legislature. By 1992 a bill had gone through every necessary committee with support from both Democrats and Republicans, but at the last minute it did not get the support of the governor and it died. "The insurance industry simply wielded too much influence," he said. "If the bill had passed, the U.S. would be in a different situation today."
Despite this disappointment, Dr. Vinger looks back on his career with great satisfaction. And he still loves the Florida weather.