Indigenous Health at the CFPC
Indigenous Health at the CFPC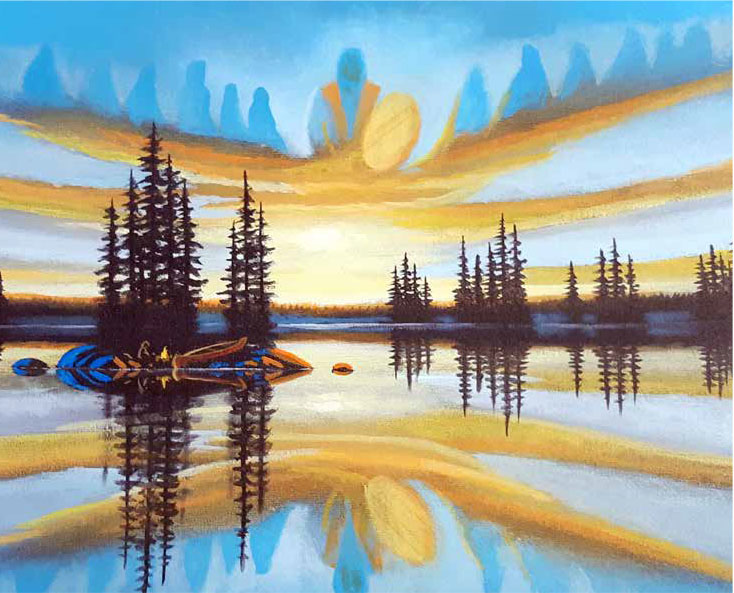 National Day for Truth and Reconciliation (NDTR) Statement
The College of Family Physicians of Canada (CFPC) recognizes the National Day for Truth and Reconciliation (NDTR) on September 30th, which is also known as Orange Shirt Day. This day holds profound significance as we collectively acknowledge and reflect upon the painful history of the residential school system and its devastating impact on Indigenous Peoples, families, and communities across Canada.

As family physicians and family medicine learners, it is essential that we address anti-Indigenous racism in the health care system and beyond. We must continue to support Indigenous patients and their families, many of whom have been touched by the residential school experience and have faced systemic racism.

In 2022, the CFPC made a Declaration of Commitment to Cultural Safety and Humility in Health Services Delivery for First Nations, Inuit, and Métis People in Canada. Through this public and long-term commitment, we have pledged to collaborate with the Indigenous Physicians Association of Canada to promote culturally safe care and to actively address racism experienced by Indigenous people in accessing health care across Canada.

"The Indigenous Health Committee of the CFPC has led important work within our organization for the past decade, including guiding us through the Declaration of Commitment process, creating a series of case studies to advance Indigenous principles in health care, and delivering multiple presentations on this critical topic," said Dr. Lawrence Loh, the CFPC's Executive Director and CEO. "We are grateful for their wisdom and expertise as we acknowledge the deep-seated flaws of the current system and amplify Indigenous voices in our work toward reconciliation."
As we pause on September 30th to listen to, learn from, and stand with Indigenous Peoples, we encourage you to:
Wear an orange shirt or an orange ribbon from an Indigenous business or company, such as the

Orange Shirt Society

or an approved retailer, to show your support

Consider volunteering your time at First Nations, Inuit, or Métis-led events marking the observation of Orange Shirt Day

Watch the

Unforgotten

, a short film about the health and well-being of Indigenous people in Canada and reflect using the Indigenous Health Committee

resource list

for the film
Please be mindful of Indigenous colleagues during this sensitive time and consider ways you can advance learning opportunities within your working environment that do not ask more of Indigenous colleagues.

"National Day of Truth and Reconciliation is a painful day for many of us," said Dr. Sarah Funnell, the CFPC's Director-at-Large, member of the Indigenous Health Committee and a First Nations family physician. "At the same time, seeing seas of orange on or around this day reminds me of the humanity that exists amongst us. It is a small step toward reconciliation. NDTR is the Truth and Reconciliation Commission's Call to Action 80 of the 94 Calls to Action that were released in 2015. It was not until after the discovery of unmarked graves at Kamloops residential school in May of 2021 that NDTR was formally recognized by the federal government. There is still more to reconcile."

The CFPC will host the first in a series of Virtual Talking Circles for CFPC staff and members on September 28, 2023, to acknowledge the importance of the National Day for Truth and Reconciliation and reflect on what our commitment to cultural safety and humility means and its significance. The Virtual Talking Circle events will promote education, understanding, and discussion around Indigenous health and reconciliation.

We recognize this day can be difficult for Indigenous people, including Indigenous physicians, medical trainees and other health professionals, and staff. If you need support, please call the Indian Residential Schools Crisis Line at 1-866-925-4419.
CFPC Highlights Strengths-based Programming Across Canada
Strengths-based approaches to care emphasize the strengths and resilience of Indigenous peoples to address challenges and support well-being.