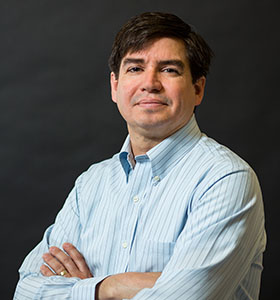 Dr. Michael Green
MD, MPH, CCFP, FCFP, FCAHS
Secretary-Treasurer
Kingston, Ontario
Michael Green, MD, MPH, CCFP, FCFP, FCAHS
Kingston, Ontario
Current Secretary-Treasurer
Nominee for 2022–2023 Director holding the office of President-Elect
Dr. Michael Green was appointed by the Board in June 2021 to fill the unexpired term of a Director-at-Large who resigned due to personal reasons. In November 2021, CFPC members elected Dr. Green as a Director holding the office of Secretary-Treasurer.
The Board has benefited greatly from Dr. Green's involvement and contributions:
Clinical experience, which includes being an ally to Indigenous peoples and a proponent of Indigenous health, working in public health, and practising in different provinces and in resource-constrained environments
Knowledge of the CFPC; appreciation for the alignment of medical education, clinical practice models, finances, health human resources, patient access to timely high-quality care, and government issues
Experience serving on professional and government expert committees and boards at the local, provincial, and national levels
Collaborative nature, recognized by front-line family physicians, academics, primary care researchers, and administrators
Systems-level involvement, knowledge of health policy, and management including as Head of the Department of Family Medicine at Queen's University
Financial acumen and strategic planning experience including accountability for approximately $20 million in annual budgets in his role as Department Head
Extensive research career covering a range of health services and policy research areas with an emphasis on primary care, quality of care, equity in health, Indigenous health. Can present data in a compelling manner about the role of family physicians
Seasoned presenter at national and international primary care and health policy related conferences; collaborator with colleagues across the country and internationally including in the North as well as in the United States, Australia, and New Zealand
Dr. Green is an engaged Board Director—responsive, knowledgeable, passionate, and respectful. Dr. Green's nomination reflects the CFPC's commitment to our core business of setting educational standards and supporting members across the continuum of education and practice needs, and better understanding the potential and limitations of big primary care data. The nomination also reflects CFPC's commitment to equity, diversity, and inclusivity.
---
Dr. Michael Green completed his medical degree at the University of British Columbia and his residency training in family medicine at Memorial University of Newfoundland. In 1995 he received his Certification in the College of Family Physicians of Canada (CCFP) and Fellowship (FCFP) in 2011.
After eight years of practice in Moose Factory, Ontario, Dr. Green completed his master of public health with a focus on health policy and management at the Johns Hopkins Bloomberg School of Public Health.
In 2003 Dr. Green began practising in Kingston, Ontario, at the Queen's Family Health Team. With an interest in Indigenous health and public health, he also served as a medical officer with Indigenous Services Canada's First Nations and Inuit Health Branch from 2003 to 2014.
Currently, Dr. Green is a professor in the Departments of Family Medicine and Public Health Sciences at Queen's University. In 2017 he was appointed the Brian Hennen Chair and Head of the Department of Family Medicine. He has served on many professional and government committees, including the Ontario Expert Panel on Wait Times in Primary Care, the Advisory Committee for Ontario's Immunization System Review, and the provincial Primary Care Advisory Committee on COVID-19.
With the College of Family Physicians of Canada, Dr. Green has been a member of the Indigenous Health Committee and the Patient's Medical Home Steering Committee. In 2018 he was elected a Fellow of the Canadian Academy of Health Sciences.
Dr. Green has a passion for research and is a senior adjunct scientist at the ICES. His research covers a broad range of health and policy areas including primary care, quality of care, health equity, and Indigenous health.