The College of Family Physicians of Canada (CFPC) engages College members and subject matter experts to develop program and practice resources and tools to support family physicians.
The CFPC's Programs and Practice Support (PPS) department evaluates and updates these resources to ensure their relevancy to family physicians and patients.
Contact PPS for more information or to share or collaborate on resources.
Practice tools and guidelines to help family physicians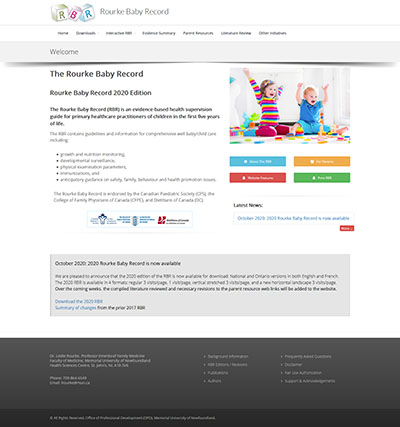 The Rourke Baby Record (RBR) is an evidence-based guide for physicians and other health care professionals to use when providing care to children in the first five years of life.
---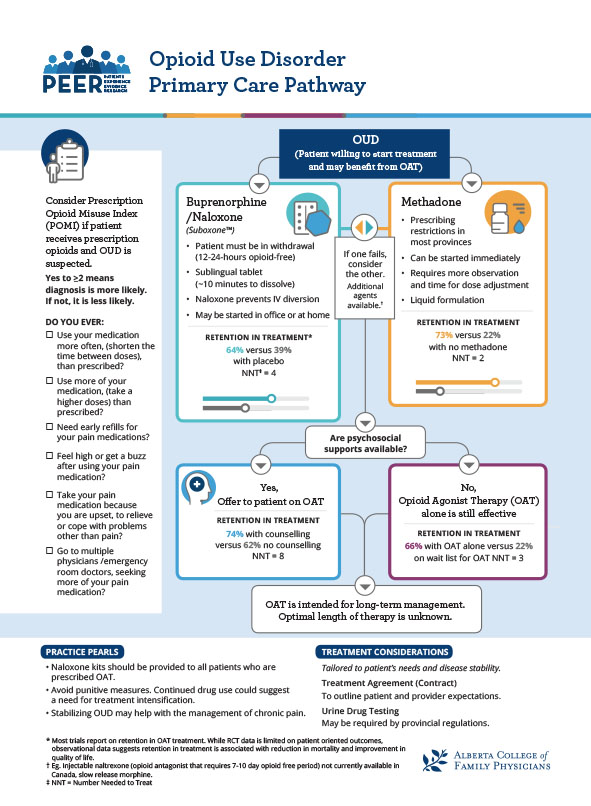 ---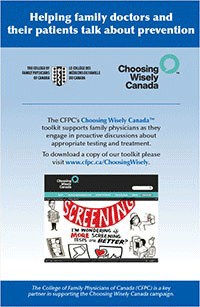 The Choosing Wisely Canada Toolkit: a multimedia toolkit that equips health care providers with videos, printable posters, and infographics for their clinics
---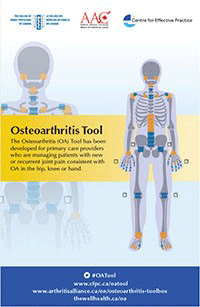 The Osteoarthritis (OA) Tool: a tool to help family physicians and other health care providers understand that osteoarthritis is a common, treatable, chronic illness
---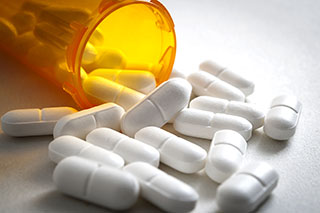 Chronic non-cancer pain management and opioid resources: continuing professional development (CPD) programs and resources to assist health care providers with practice decisions about safe and effective management of chronic non-cancer pain
---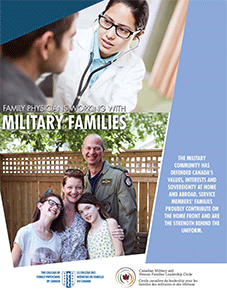 The Family Physicians Working with Military Families Awareness Document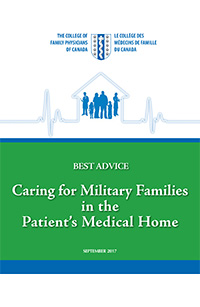 Best Advice: Caring for Military Families in the Patient's Medical Home: a guide to familiarize family physicians with resources to provide health care to military families
---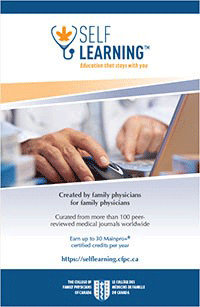 The Self LearningTM Program: a learning tool developed by the CFPC as part of its CPD offerings, with access to cutting-edge information curated from more than 100 peer-reviewed medical journals
---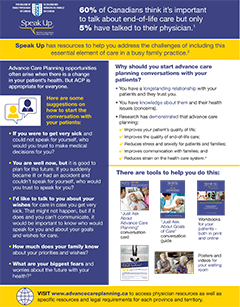 The Advance Care Planning tool: a planning tool that includes five steps for reflection and communication, plus an overview of other tools available
---
Clinical Practice Guidelines are developed by professionals in various organizations and associations.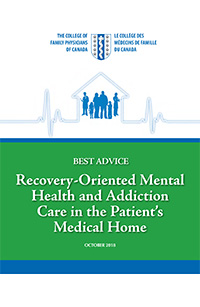 Best Advice Guide: Recovery-Oriented Mental Health and Addiction Care in the Patient's Medical Home
---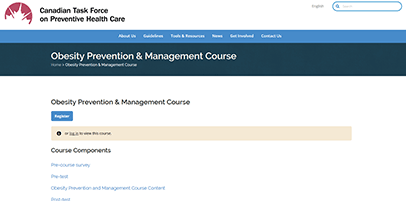 Obesity Prevention & Management Course: the Canadian Task Force on Preventive Health Care's online continuing medical education (CME) e-module for primary care practitioners with recommendations, evidence, and strategies for implementing recommendations
---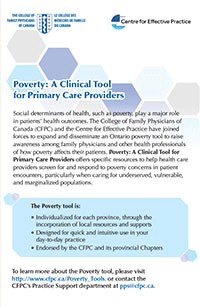 Poverty: A Clinical Tool for Primary Care Providers: resources to help health care providers screen for and respond to poverty concerns in patient encounters