Meet the NCIME Executive Committee and Executive Director
2021-04-15
The National Consortium on Indigenous Medical Education (NCIME) is a partnership between the Indigenous Physicians Association of Canada, the Association of Faculties of Medicine of Canada, the College of Family Physicians of Canada, the Medical Council of Canada and the Royal College of Physicians and Surgeons of Canada, and was formed to implement Indigenous-led work streams that will reform Indigenous medical education and contribute to the delivery of culturally safe care.
Ensuring Indigenous Peoples access to care is high quality, culturally safe and free of racism begins with Indigenous-led systemic change in how medical professionals are instructed and evaluated. The NCIME will provide leadership and support to partners as they fulfil their collective responsibilities to respond to the UN Declaration on the Rights of Indigenous Peoples (UNDRIP), the TRC's Calls to Action, and the Missing and Murdered Indigenous Women and Girls Calls for Justice.
The NCIME was developed by Indigenous physicians working with health care organizations who recognized the need for collaboration to advance Indigenous medical education across the country. We are pleased to share more about these key leaders, who comprise the NCIME Executive Committee:
Leslie Spillet, Knowledge Keeper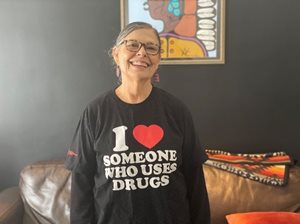 Giizhigooweyaabikwe – Painted Sky Woman
Mukwa Doodum – Bear Clan
Cree/Metis
She/her
Sundancer – Gathering of the Sacred Pipes – Pipestone MN, Sprucewoods
Knowledge Keeper – Ongomiizwin Indigenous Institute of Health & Healing, Rady Centre of Health Sciences, University of Manitoba
It's an honour to support the National Consortium for Indigenous Medical Education as it works to fulfill its vision and mandate. I have taught my daughters that the most important role in our community is to serve the people (relatives) but also to remember to take care of their own spirit through ceremony and teachings of the pipe. I work on integrating these teachings into my own life knowing that it's seldom what you say but what you do that matters.
My personal story is similar to that of many of our people and it has been through relationships formed over the years with community members sharing collective experiences through countless community activities that I have reclaimed identity, culture, history, space, family (kinship), and knowledge. I am fortunate to occupy positions (space) and to be in relationship with relatives that have been most impacted by the colonial violence including Indigenous women and 2Spirit folks, women living with HIV/AIDS, sex workers, sexually exploited youth and trafficked women, criminalized youth and families of MMIWG2S. In these relationships, I have worked from the fundamental principle that it is the systems that need to change – and not the people who are surviving them. It has helped me to be accepting, non-judgmental, trauma informed and able to challenge colonial violence – white supremacy, racism, patriarchy, heterosexism and transphobia that are embedded in colonial institutions, legal frameworks, language, law and policy.
For the past 2 years I've have worked at Ongomiizwin Indigenous Institute of Health and Healing in the role of knowledge keeper (helper). Ongomiizwin is an Institute within the University of Manitoba's Rady Centre of Health Sciences. In this role, I share cultural knowledge and ceremony, support Indigenous students who are enrolled in the 5 health sciences, facilitate Indigenous curriculum to students, participate in policy development (Rady Centre's Disrupting All forms of Racism), review and advise on curriculum (Nursing and Medicine) and provide individual counselling to students seeking support. Throughout, I challenge colonial paradigms, pedagogies, structures and narratives that are harmful and hurtful and that diminish our collective spirit and wellbeing.
I continue to be engaged in community sitting on the boards of the Manitoba Harm Reduction Network, University of Winnipeg and University of Manitoba Indigenous Advisory Circles and consult with Indigenous and community based NPO's on decolonization and anti racism.
---
Dr. Marcia Anderson, Chair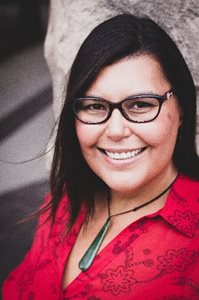 Dr. Marcia Anderson is Cree-Anishinaabe and grew up in the North End of Winnipeg. Her family roots go to the Norway House Cree Nation and Peguis First Nation in Manitoba. She practices both Internal Medicine and is a Medical Officer of Health with Indigenous Services Canada-Manitoba Region. She is the Vice-Dean, Indigenous Health and the Executive Director of Indigenous Academic Affairs in the Ongomiizwin Indigenous Institute of Health and Healing, Rady Faculty of Health Sciences, University of Manitoba. She serves as the Chair of the Indigenous Health Network of the Association of Faculties of Medicine of Canada. She is a Past President of the Indigenous Physicians Association of Canada and Past Chair of the Pacific Region Indigenous Doctors Congress. She was recognized for her contributions to Indigenous peoples health with a National Aboriginal Achievement Award in March 2011. In 2018 she was named one of the 100 most powerful women in Canada by the Women's Executive Network.
---
Dr. Evan Adams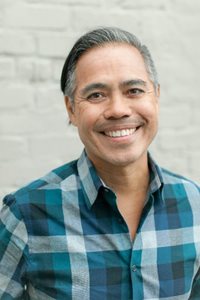 Evan Tlesla II Adams is a Coast Salish physician from the Tla'amin First Nation near Powell River, BC, Canada.
Dr. Adams completed his Medical Doctorate from the University of Calgary, & a residency in the Aboriginal Family Practice program in Vancouver. Dr. Adams has a Masters of Public Health from Johns Hopkins University in Baltimore, MD. He was the Deputy Provincial Health Officer for BC from 2012 to 2014, then served as the Chief Medical Officer of the First Nations Health Authority (2014-2020), and is now on exchange with First Nations & Inuit Health Branch, Indigenous Services Canada, as the Deputy Chief Medical Officer of Public Health.
---
Dr. Sarah Funnell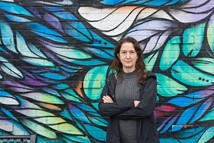 Dr. Sarah Minwanimad Funnell is a First Nations Family Physician and Public Health Specialist. Sarah is an Associate Medical Officer of Health at Ottawa Public Health and Director of Indigenous Health within the Department of Family Medicine at Queen's University. Previously Sarah offered Primary Care services for refugees, immigrants, homeless and Indigenous people. Since March 2020, Sarah has directed her attention towards supporting the COVID-19 response and advancing Indigenous Health Medical Education.
After completing medical school at the University of Ottawa (U of O), Dr. Funnell pursued her dual interests in family medicine and epidemiology through the five-year Public Health and Preventive Medicine Residency Program at U of O. She received her Certification in the College of Family Physicians of Canada (CCFP) in 2015. Then obtained Royal College Fellowship in Public Health and Preventive Medicine in 2018.
Her background is Algonquin and Tuscarora and grew up among the Mississaugas of Alderville First Nation. Sarah is on the Board of Directors of both the Indigenous Physicians Association of Canada and the Board of Directors of the College of Family Physicians of Canada. Sarah is co-Chair of the Indigenous Health Committee at the CFPC and also sits on the Indigenous Health Advisory Committee at the Royal College. She is currently working with both colleges to improve Indigenous Health Curriculum in all residency programs. She is lives in Ottawa with her husband and 3 daughters. In her spare time she speaks to her plants.
---
Dr. Darlene Kitty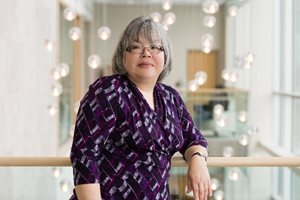 Dr. Kitty is a Cree woman and family physician practicing in Chisasibi, the largest of 9 Cree communities in northern Quebec, since 2006. She is the Director of the Indigenous Program at the University of Ottawa Faculty of Medicine, leading the efforts to recruit, admit and support of Indigenous students to become physicians. She is involved in Indigenous health curriculum, including academic activities and Grand Rounds in Indigenous health as Assistant Professor in the Department of Family Medicine. She has published and contributed to several articles in Indigenous health and has made presentations at many conferences over her career.
As a former President and Board member of the Indigenous Physicians Association of Canada, Dr. Kitty collaborates with their partners to advance Indigenous health and contribute to Indigenous-relevant advocacy initiatives, research and publications. These important stakeholders include the Society of Rural Physicians of Canada, College of Family Physicians of Canada Indigenous Health Committee, the Royal College Indigenous Health Committee and the National Indigenous Health Science Circle. She carries forward these collaborations and experiences as a member of the Executive Committee of the National Consortium on Indigenous Medical Education and AFMC Indigenous Health Network.
Dr. Kitty greatly values her clinical, academic and administrative work that are important avenues of care, teaching, advocacy to address and improve Indigenous health and social issues, including anti-racism and cultural safety, in the spirit of reconciliation.
---
Dr. Lisa Richardson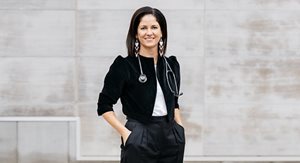 Dr. Lisa Richardson is a mixed blood Anishinaabe (Shebahononing/Killarney) physician and clinician-educator. She practices General Internal Medicine at the University Health Network in Toronto. She is the Strategic Advisor in Indigenous Health for the University of Toronto's Temerty Faculty of Medicine and for Women's College Hospital where she founded the Centre for Wise Practices in Indigenous Health. She is an Associate Professor and Vice-Chair of Culture and Inclusion in the Department of Medicine. Dr. Richardson is a strong advocate for Indigenous health equity and Indigenous health education at the local, provincial and national level.
---
Dr. Nel Wieman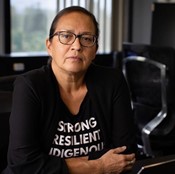 Dr. Nel Wieman, Anishinaabe (Little Grand Rapids First Nation, Manitoba), is the ​Acting Deputy Chief Medical Officer for the First Nations Health Authority and has served as the President of the Board of the Indigenous Physicians Association of Canada (IPAC) since 2016.
Dr. Wieman completed her medical degree and psychiatry specialty training at McMaster University. Canada's first female Indigenous psychiatrist, Dr. Wieman has more than 20 years' clinical experience, working with Indigenous people in both rural/reserve and urban settings. Her previous activities include co-directing an Indigenous health research program in the Dalla Lana School of Public Health at the University of Toronto and the National Network for Indigenous Mental Health Research, being Deputy Chair of Health Canada's Research Ethics Board, and serving on CIHR's Governing Council. She has also worked and taught in many academic settings, has chaired national advisory groups within First Nations Inuit Health Branch - Health Canada, and has served as a Director on many boards, including the Indspire Foundation, Pacific Blue Cross and the National Consortium on Indigenous Medical Education.
---
Meet the NCIME Executive Director
The NCIME Executive Director will work closely with the oversight committees and will lead the project secretariat housed at the AFMC. We are pleased to announce the NCIME Executive Director.
Danielle N. Soucy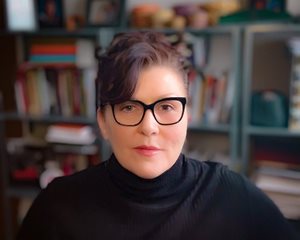 For the past 11.5 years Ms. Soucy served as the Director for the Indigenous Students Health Sciences office (ISHS), Faculty of Health Sciences at McMaster University. Prior to this she was the Senior Policy Analyst and Research Officer for the National Aboriginal Health Organization (NAHO). She comes to the NCIME with extensive experience working at the national level and on the frontlines of medical education. Ms. Soucy ability to work collaboratively with the Indigenous governance within the university and Senior Administration, along with community consultations and partnerships led to an international Best Practice recognition for her office. Her leadership has been one of innovation in which she developed new programs and services that targeted the inclusion of Indigenous priorities throughout the faculty's 32 undergraduate, graduate, and professional programs. By year two in the role Ms. Soucy won the President's Award for Outstanding Service and in 2019 she was the first person in Canada to win the New Indigenous Student Recruitment, Support and Graduation Initiatives Limelight Award from the Leaders in Indigenous Medical Education Network.
During her tenue at NAHO she was the lead for IPAC/AFMC and IPAC/RCPSC Indigenous health working groups with a proven track record and solid reputation as someone who is passionate, committed, and of the highest integrity in her work ethic and relationships. This accounts for her success in partnership development, student best practices, and working with government and regulatory bodies and networks in Canada, Australia, New Zealand and the United States.
As a Settler ally her goal is to transform our institutions of higher learning towards safe, equitable, diverse and inclusive supportive spaces of success for Indigenous persons within medical education as led and determined by them while honouring the many community teachers, Elders and Knowledge Keepers who have helped frame her mindset. As a scholar her research interests focuses on EDI, Anti-Indigenous racism, competency in health professions education; faculty development within health sciences education; Critical Race Theory and equity in recruitment, admissions and retention within health professions; Indigenous research methodologies and ethics. Her latest article in the
Aboriginal Policy Studies
journal "Where are you from? Reframing Facilitated Admissions Policies in the Faculty of Health Sciences" was co-authored by Dr. Nel Wieman, President of IPAC. She is a PhD Candidate in the Department of Health, Aging and Society, Faculty of Social Sciences, at McMaster University, Hamilton, ON. Her research focuses on non-Indigenous medical educators' competency to teach Indigenous health in undergraduate medicine.
For Danielle, the role of the Executive Director represents the ability to contribute to systemic institutional change responsive to the goals of the NCIME, its governing council and partners. She is excited for the opportunity to work with the elite Indigenous leaders in medical education, mentoring of future leaders and the academic space in which Indigenous medical students, residents and faculty thrive.