Member Interest Groups Section (MIGS)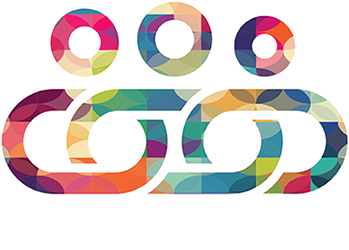 MIGS resources
---
What's new
We are excited to announce the release of the first strategic plan of the Member Interest Groups Section (MIGS), which covers the period of 2020 to 2025. MIGS was created through a redesign of the Section of Communities of Practice in Family Medicine. Our areas of focus have been streamlined to encompass thought leadership, practice support, education/training, and policy/advocacy. We look forward to implementing this plan to continue supporting each of you in your practice.
---
Enhanced Clinical Sessions
Although Family Medicine Forum may look different this year, MIGS is committed to bringing you high-quality sessions. Check out what we have to offer! Register for these sessions.

You can also add the sessions to your calendar by registering for MiGroups and going to the relevant group's "Events" space. Log in to MiGroups.
Session Name
Presentation Date
Start Time (ET)
Presenter(s)
What's New in Chronic Migraine?
Wednesday, November 4, 2020
10:00 a.m.
Dr. James Kim
Cancer Screening Outside Organized Programs
Wednesday, November 4, 2020
11:30 a.m.
Dr. Geneviève Chaput and
Dr. Ed Kucharski
Health Checks: Adults with intellectual and developmental disabilities
Wednesday, November 4, 2020
1:30 p.m.
Dr. Ian Casson,
Dr. Meg Gemmill,
Dr. Elizabeth Grier, and
Dr. Alicia Thatcher
Dermatopathologie et médecine familiale : guide pratique
Friday, November 6, 2020
11:30 a.m.
Dr. Vincent Dumont-Mackay
Stories archive
View past stories from the Member Interest Groups Section.
---
Who we are
Member Interest Groups (MIGs) link CFPC members across Canada who have similar practice interests to foster professional peer connections and to explore/address issues that affect family medicine.
The Member Interest Groups Section (MIGS) is designed to support the College of Family Physicians of Canada's (CFPC's) dedication to providing a professional home for family physicians across a diversity of clinical and non-clinical interests and practice types. Currently the Section comprises 19 different member interest groups (MIGs). Established by family physicians for family physicians, MIGs link members with similar practice interests to share information, make connections, and develop and access practice supports and educational material.

All CFPC members are encouraged to affiliate with at least one MIG that connects with their clinical work and interests. Currently over 10,000 CFPC members have expressed an interest in topics represented by one of the 19 MIGs. The updated MIGS structure and technological enhancements provide greater opportunities for members to regularly connect, collaborate, and work with colleagues across the country. These will also allow for the creation of new groups.
The MIGS supports CFPC members in their practices by:
Providing a professional home for family physicians across a diversity of practice types and across clinical and non-clinical interests
Connecting members with similar practice interests across Canada to share information, learn, develop, and access practice-related resources
Creating, contributing to, and delivering educational programs ranging from undergraduate medical education to continuing professional development, clinical resources, and guidelines
Helping to inform and assist the CFPC's advocacy efforts
Sign up
Log in to your membership profile and indicate which MIGs are of interest to you. There will be no added fees or other requirements expected of you to become part of this College activity. You will receive a welcome email inviting you to sign up for MiGroups and be added to contact list to receive our newsletter and other important information.
Frequently asked questions
You can reach the MIGS team at

[email protected]

.
Contact the CFPC by phone at (905) 629-0900 or 1-800-387-6197 and ask for the MIGS team.
MIGS team
Victor Ng, MD, CCFP (EM), MSc, MHPE – Associate Director
Allan Grill, MD, CCFP, MPH – Physician Advisor, MIGS
Lily Oeur – Manager, Programs and Practice Support
Stephanie Truelove, PhD – Assistant Manager
André Girouard – Engagement Coordinator, MIGS
Rowena Symss – Coordinator, MIGS