CFPC Annual Report 2022–2023

CFPC Annual Report June 1, 2022–February 28, 2023
Dear members,

Times are difficult right now, and we want you to know that the CFPC is here for you.

Data and evidence are clear: a strong, supported primary care system, with family doctors as the foundation, is critical and cost effective to advancing the health of patients and communities.

Yet for so long and even after the stress of a pandemic, investments have been few and far between.

The CFPC has been working non-stop with partners across the country to call attention to the crisis in family medicine. We need governments to take bold action to make up for historic shortfalls and to invest in family medicine and primary care now and more sustainably in the future.

We know that family medicine is worth it—but action is needed today.

A 2022 Commonwealth Fund survey found that 50 per cent of family physicians report being burnt out. Three out of four family doctors have reported taking on more work to support their patients, even as four out of five say that their compensation has stagnated or decreased. These distressing figures outline the crisis that faces members, who provide 70 per cent of medical services in this country on only eight per cent of the overall investment.

It's clear that the primary care system is broken—and is being propped up by the integrity and sacrifice of family physicians and many other valued primary care provider partners.

Enough is enough.

This annual report highlights how the CFPC has been working for you over the past year. We've relentlessly met with decision makers and have amplified the stories and sacrifices of family physicians through numerous position statements and open letters. Our

Prescription for Primary Care

highlights concrete measures to support and transform the practice environment for current and future family physicians and to ensure continued access for patients to quality care without diminishing standards of practice.

We are seeing progress: the federal government announced

$196 billion in health care funding

with enhancing availability of family health services listed as one of the priority areas. But this support must go to where it is most needed—shoring up primary care and family medicine.

The College also continues to do its part in strengthening residency training and optimizing operations to better serve members. But the urgent crisis of this moment demands bold action and investment to transform primary care, support family doctors, and help patients get the care they need.

To that end, we will continue to bring our collective voices to bear in advocating for you because what all of you do every day is worth it, and nothing short of inspiring.

We're moving from listening and learning to action. And we thank you for being a member of the CFPC because we are truly stronger together.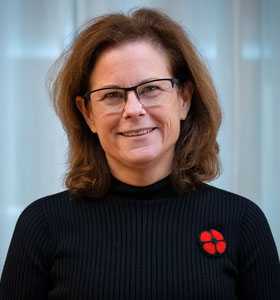 Christie Newton, MD, CCFP, FCFP
President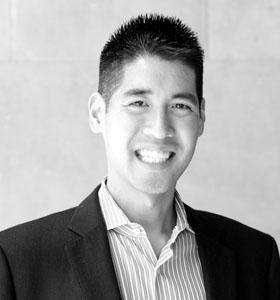 Lawrence C. Loh, MD, MPH, CCFP, FCFP, FRCPC, FACPM
Executive Director and Chief Executive Officer
Read our acknowledgement of chairs who recently completed their terms.
---
Enter Content Here
Education, tools and resources

Enter Content Here
---
Academic Family Medicine

The CFPC launched an online space for Canada's family medicine/primary care researchers, Research Connect. The new forum is delivered through the TimedRight platform and is aligned with objectives of the Section of Researcher's Blueprint 2.

The Foundation for Advancing Family Medicine

Thanks to Scotiabank and MD Financial Management Inc., the FAFM launched the Family Physician of the Year award recognizing an outstanding CFPC member from Yukon, Nunavut, or the Northwest Territories who exemplifies excellence in the practice of family medicine
Team Primary Care - Training for Transformation (TPC) launched in February 2023. The Foundation runs the initiative, which is co-led by the CFPC and the Canadian Health Workforce Network in partnership with more than 65 health professional and educational organizations across Canada. TPC is funded by the Government of Canada's Employment and Social Development Canada department
OTP is currently in Phase 2: Execution, Develop and Deliver- This phase is about planning for implementation of the recommended changes found in the Family Medicine Professional Profile (ie: focused on curriculum renewal and change stewardship.)



Revenues
$33,339,004

---

62.80%

Member Core and Enhanced Programs



20.58%

Programs not supported by Member fees (Self Learning Program, Family Medicine Forum, Non-Member Mainpro+ Participants)



8.64%

Team Primary Care (TPC) Project



7.98%

Certification and Assessment



Expenses
$38,915,119

---

57.69%

Member Core and Enhanced Programs



18.39%

Programs not supported by Member fees (Self Learning Program, Family Medicine Forum, Non-Member Mainpro+ Participants)



17.47%

Certification and Assessment



6.45%

Team Primary Care (TPC) Project
The total deficit for the year 2022–2023 is
($5,576,115)
representing 14.33% of total expenses.
This has been funded out of surplus of fiscal year 2020–2021 and a portion of the COVID-19 contingency reserve.
*2022–2023 fiscal year represents a nine-month period as the CFPC changed its fiscal year
to end on the last day of February (previously last day of May).