Preparing our Future Family Physicians

About the Outcomes of Training Project
The status quo is no longer an option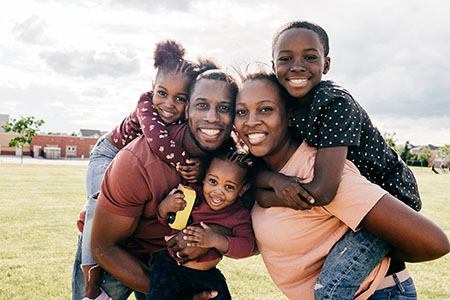 More than five million people in Canada do not have a family doctor. At the same time, family physicians are managing the increasingly complex and evolving needs of communities. This is causing high rates of burnout.
To address the
crisis in family medicine
, the CFPC's Outcomes of Training Project (OTP) aims to contribute to the transformation of health care systems through education reform.
Specifically, the OTP presents
educational recommendations
for delivering on the expectations defined in the
Residency Training Profile
and strengthening health care in changing times. These recommendations will prepare future family physicians to:
Work in comprehensive primary care teams
Work and meet the needs of communities anywhere in Canada
Respond to dynamic and ever-changing societal needs
A Board-supported initiative
This project was initiated by the CFPC Family Medicine Specialty Committee and supported by the Board, given the urgent need and landscape of family medicine. The Board remained continually apprised, engaged in consultations pertaining to the proposed changes, and ultimately granted its approval to the OTP recommendations. The Board continues to hold critical discussions with our Chapters, the academic community, regulatory bodies, and decision makers across Canada.
Key Learnings: The bottom line
Here's what we learned about the current landscape of family medicine:
Family medicine is more than primary care.

Current data are inadequate to properly evaluate the impact of graduates on the health care system

Early career family physicians' ability to serve all the needs of patients is decreasing

Early career practice choices are linked to training location, educational exposures, and the availability of supportive practices/models

Graduates are not prepared for the diverse societal needs of communities, resulting in the need for future training

Training gaps and areas for educational enhancement need priority attention

Family medicine training programs are under-resourced and the curriculum is full. This requires a longer training period.
The OTP aims to address these points and strengthen residency training.
Project Roadmap
Phase 1: Strategy – Discover and Define (2019 to 2022)
Through in-depth research and consultation, we were able to discover and define what is needed to strengthen family medicine education.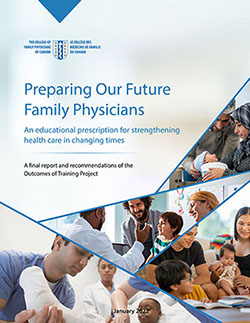 Who are the family physicians that Canada needs now and into the future?
What are we aiming for in family medicine residency training?
How are we doing relative to this?
Where are we going?
Phase 2: Execution – Develop and Deliver (2022 to 2027)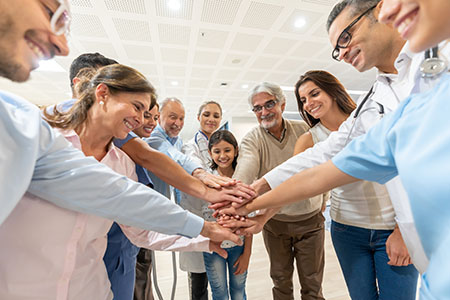 We are now in phase two, planning for implementation of the recommended changes. This phase is focused on curriculum renewal and change stewardship. By March 2024 we will have a national snapshot of what a renewed curriculum will look like, and what is possible in terms of implementation. This will inform the CFPC's approach to implementing changes to educational standards between 2024 and 2027.
We recognize the complexity and challenge of implementing changes in the current environment. The CFPC is committed to a responsible, iterative, and collaborative systems approach, coupled with evaluation to guide ongoing efforts. The CFPC has convened an
Education Reform Taskforce
with broad stakeholder involvement. The task force meets regularly to help guide the curriculum and change processes and is governed by the CFPC's
Family Medicine Specialty Committee
and
Board of Directors
.
The urgency to get started dovetails with the urgency of health system change. Additionally, the professional well-being of family physicians and the ability to optimize their role is vital to improving health workforce capacity. The OTP recommendations outline educational changes that will support and enable broader system transformation.
The CFPC's primary responsibility is to maintain and uphold an appropriately high and rigorous standard for training that keeps up with the times and prepares the next generation of family physicians.
Learn more about phase two
OTP Communications Toolkit
The CFPC has developed a communications toolkit to help you share relevant information about the OTP, its importance, and how it will benefit family physicians, learners, and patients.
Debunking OTP Myths: Spotlighting real solutions
To enhance your understanding of the OTP, we have gathered and addressed the most prevalent misconceptions making sure you have a clear perspective of how transformative the project will be for our profession.
Myth 1: A three-year residency will undermine the profession and drive people away from becoming family doctors.




Myth 2: There was no reason to implement a three-year renewed residency now. We should have waited.




Myth 3: The CFPC is not basing these decisions on robust evidence and they did not consult broadly.
Related Resources and Evidence Summaries